Elijah's story is a miracle.
Andi was hiking up a Phoenix mountain and had reached the summit when she was confronted by a pit-bull mix. She was terrified due to a past experience….. however, she quickly noticed that this dog was brutally injured. He was bleeding from gun shots! Her instincts overcame her fear and she carried this 47 pound dog ALL the way back down the mountain by herself. It took about an hour and by the end he was barely moving. She called for medical help from AHS and her husband. After much care Elijah survived!  Rather ironically, that very week fell the national Pit Bull Awareness Day. News crews and magazines flew across to country to interview their family and spread news about this amazing story.
> CNN article here "Dog's best friend: Woman Carries Wounded Pit Bull Down Mountain"
> AZ Humane Society article "Good Samaritan Carries Shot 47-pound Pit Bull Down Arizona Mountain
They adopted him and called him 'Elijah' and is a beloved family member along with their other dogs.
As if that wasn't amazing enough – years later, Andi's husband Jason had been increasingly feeling the calling to work with rescues and AHS more deeply. His dream of being accepted into the Animal Cop and Animal Medical Technician crews has been fulfilled and he'll be working with animals in dire need of help daily.
I had the honor of photographing Elijah on a mountaintop from which we could see the summit of where he was rescued from years ago.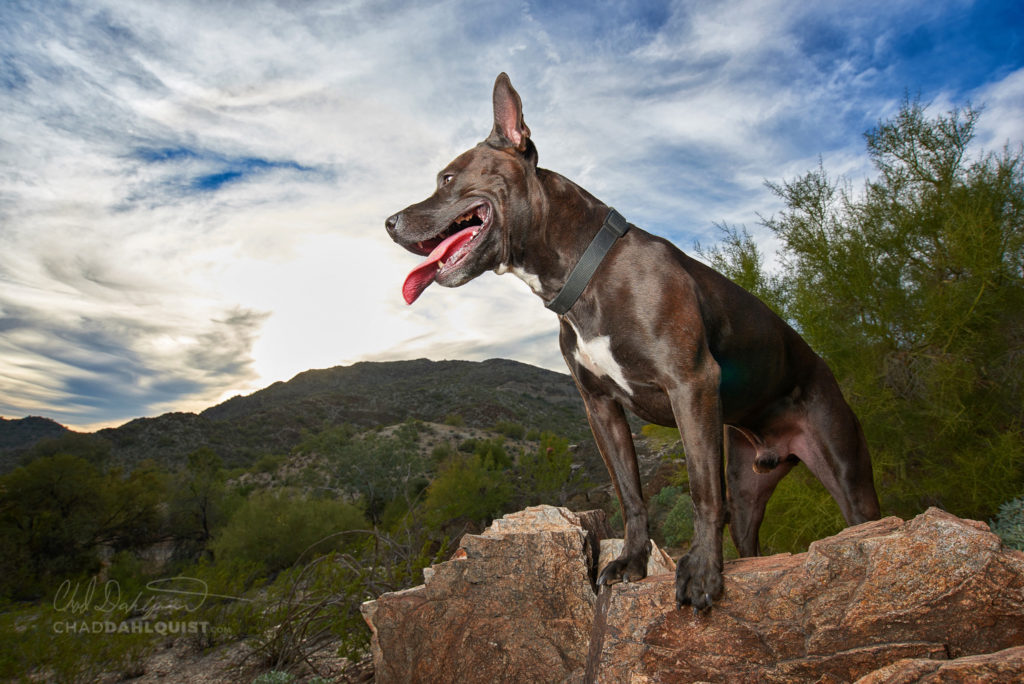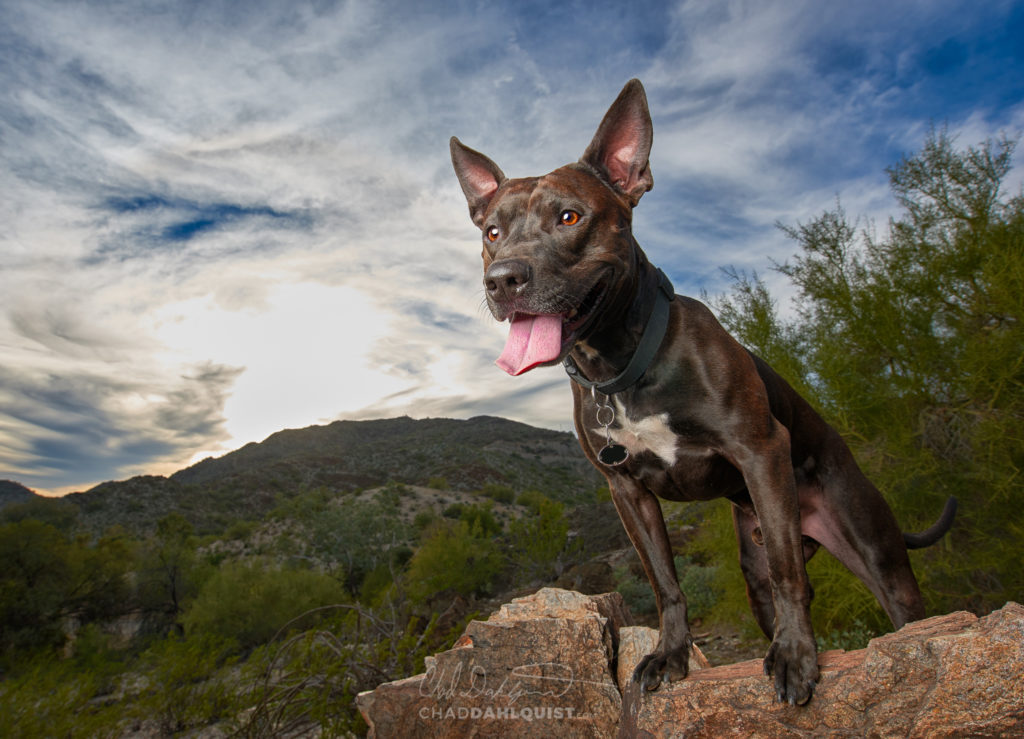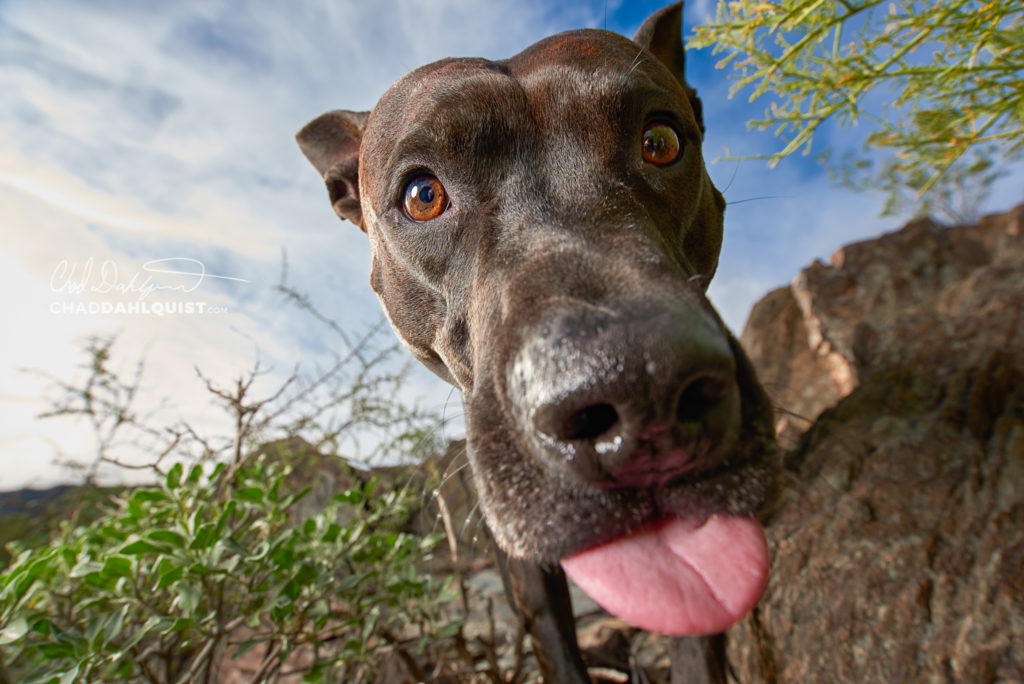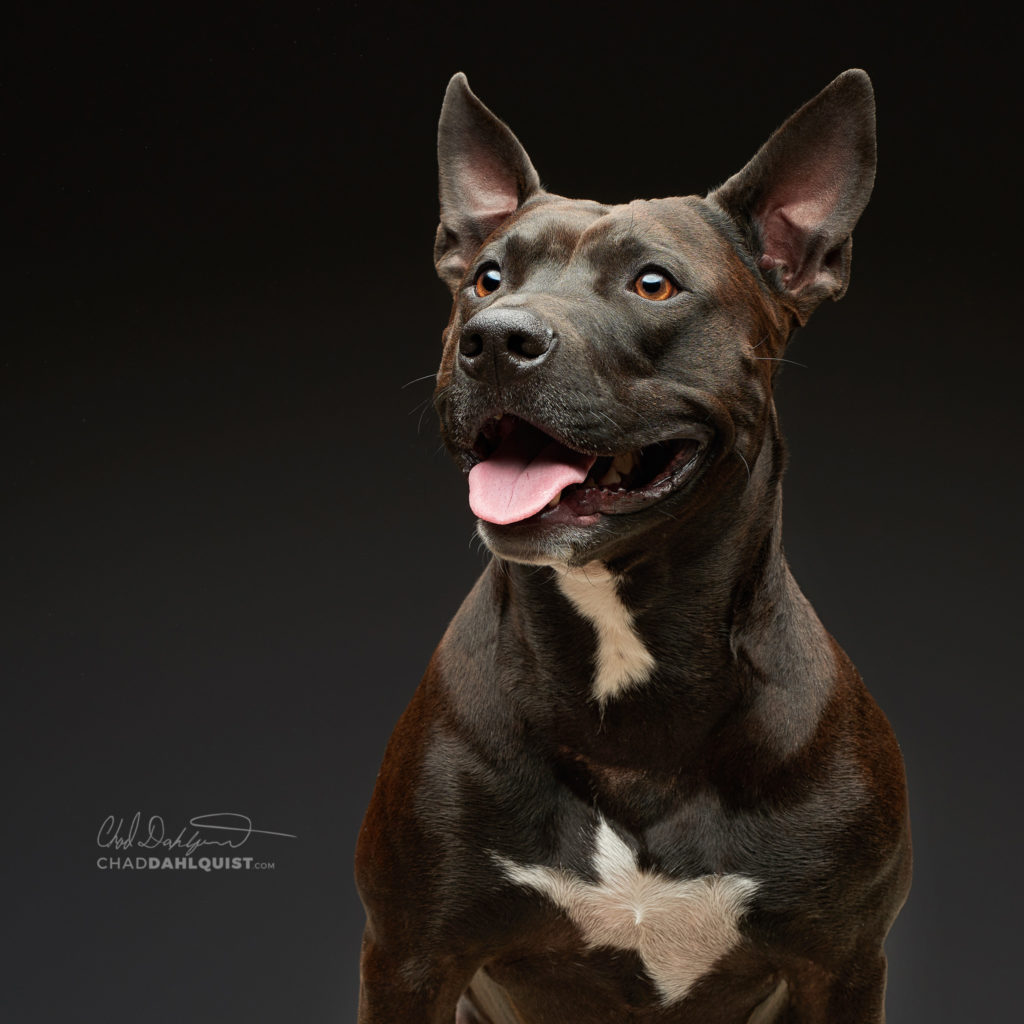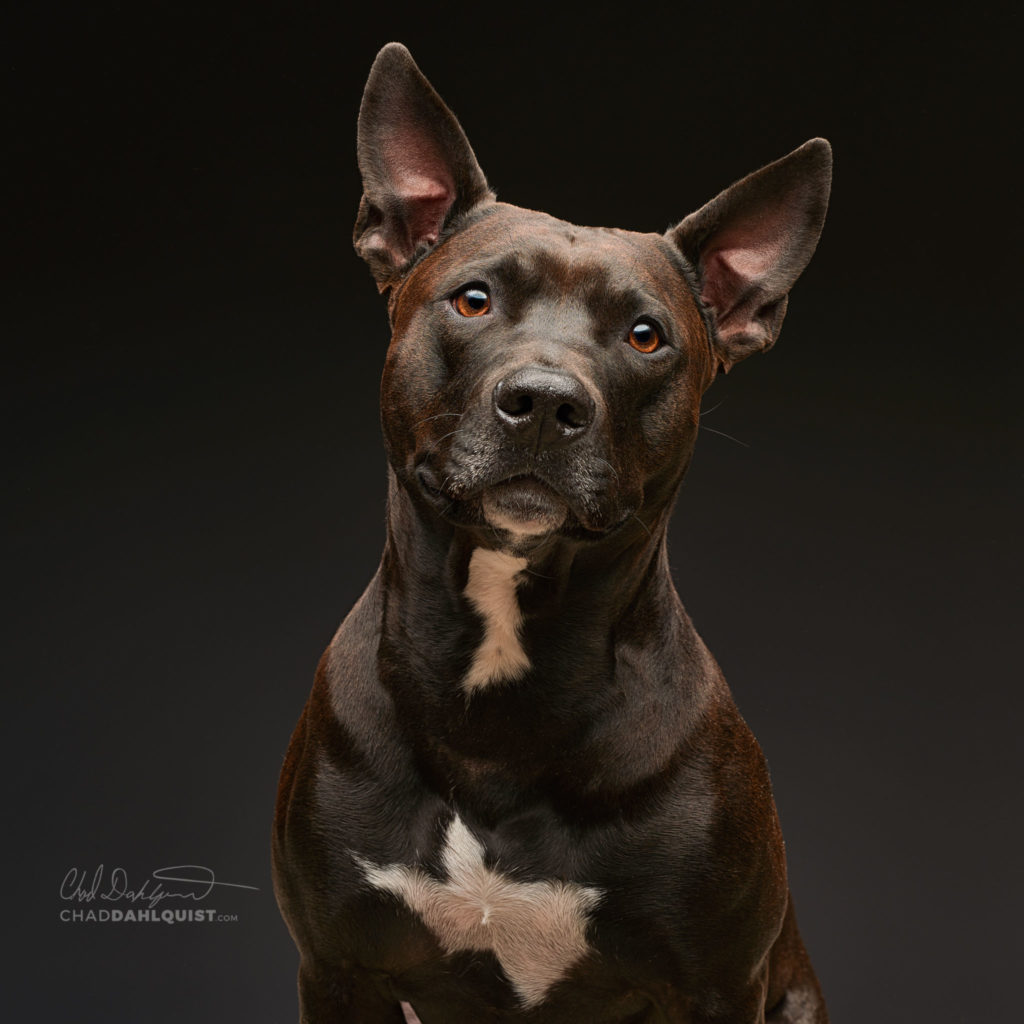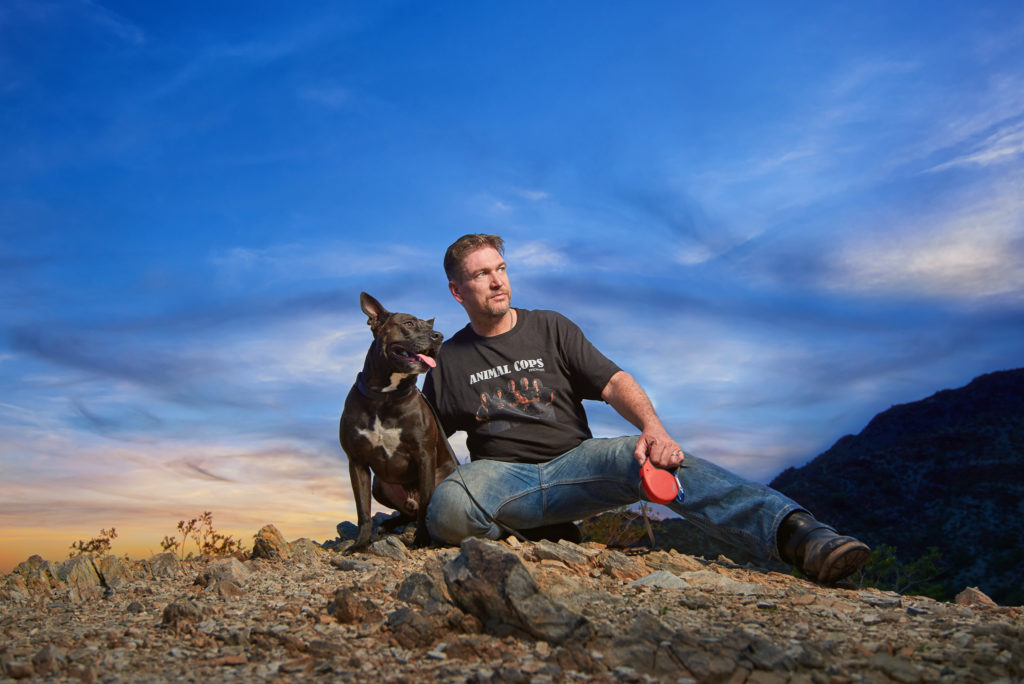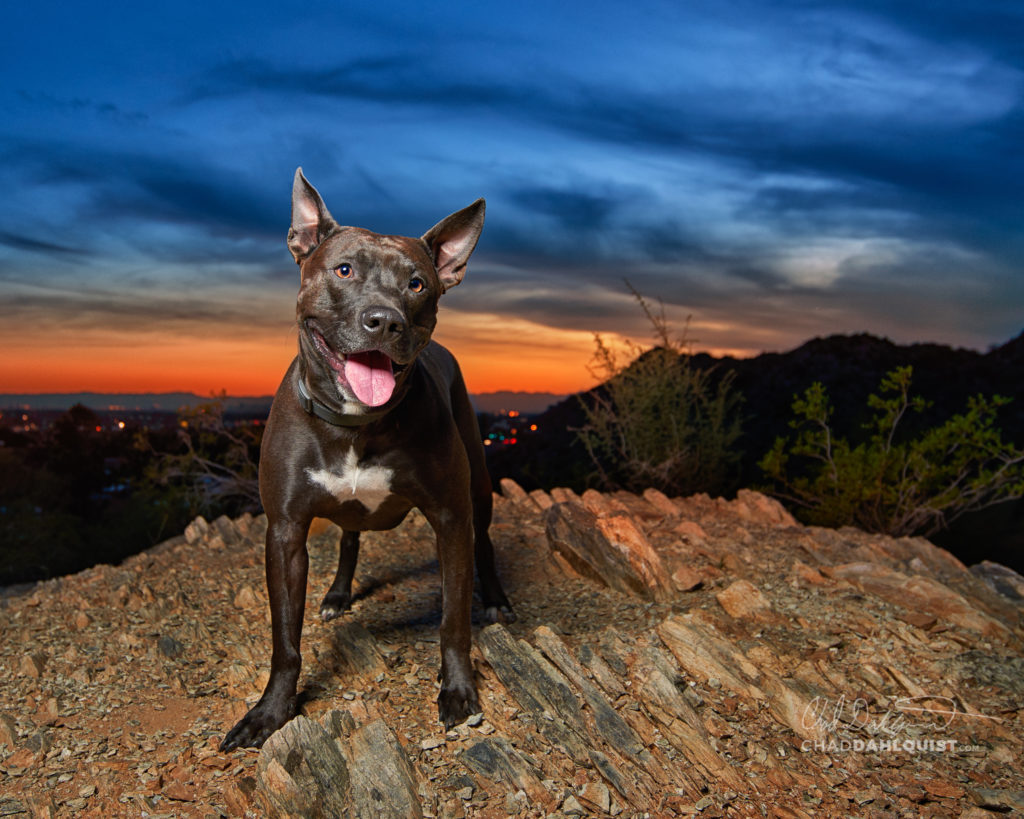 After meeting Elijah and Jax – both pit bull mix rescues who have had challenges to overcome, our daughter (who wants to be a vet one day) declared that she wanted to have a farm with a pit-bull rescue……. and three pygmy goats.