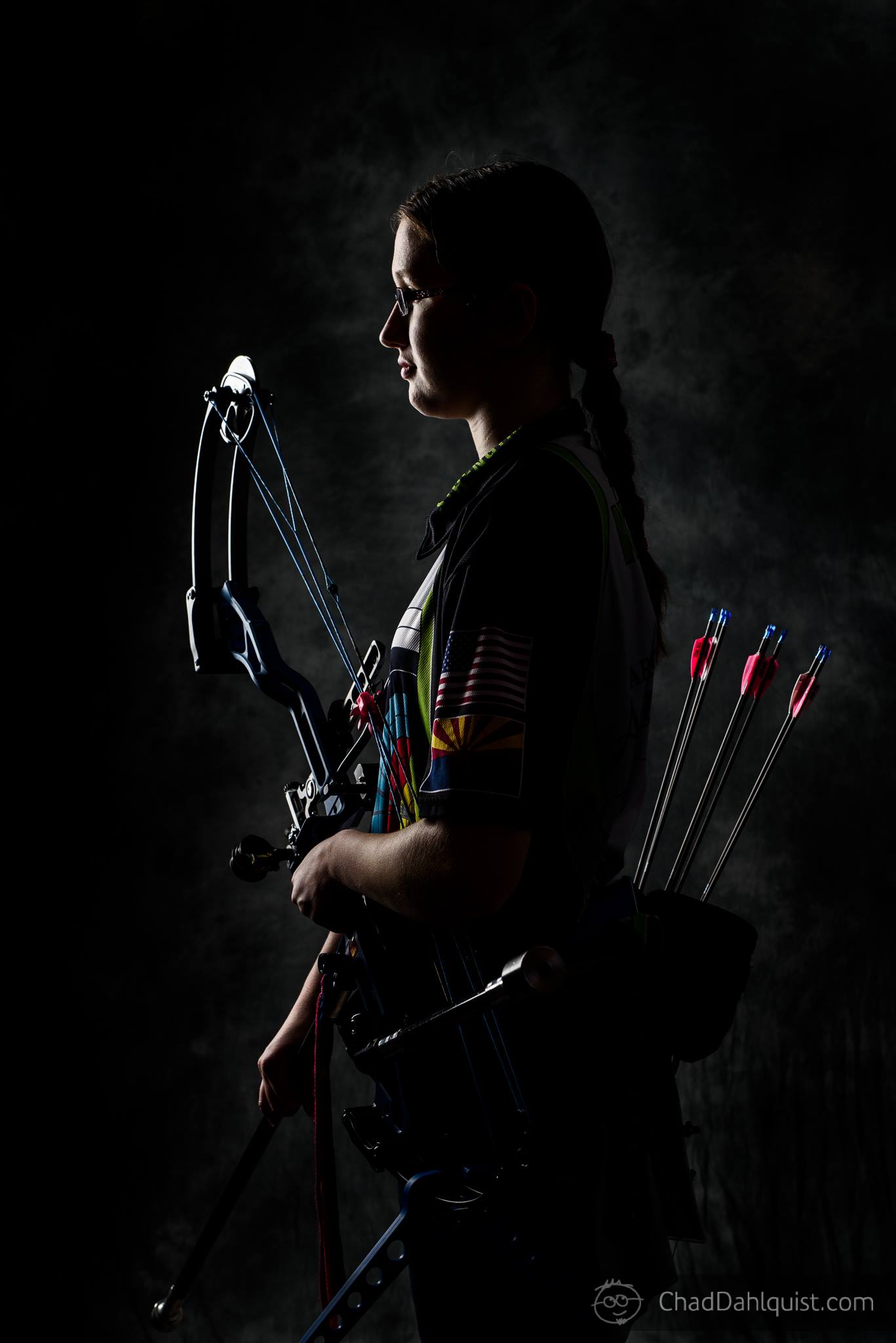 Sports team photography is usually well……… B O R I N G.  Poses – dull.  Quality – lacking – often blurry. Lighting – unprofessional.
We are excited to show AZ Archery Club what we can do for their elite club !!
We did some photos before our shoot with the AZ Archery Club to just play around with what can be done (safely!) with bow and arrow.  Not only did we test best angles to feature the Archery team members with their bow drawn and at ease, but we also had fun with some dramatic shots with our model (and stellar archer.)
If you are tired of your run of the mill sports team photos – contact us to discover what we can do differently for your club.