Last summer we had the honor and privilege of helping AFHE with their student ID cards at the 2015 AFHE Homeschool Convention.  We took professional student portraits of each student for free and coordinated sending the files to AFHE for their student ID fulfillment. They have asked us to come back for this year's convention July 15-16, 2016!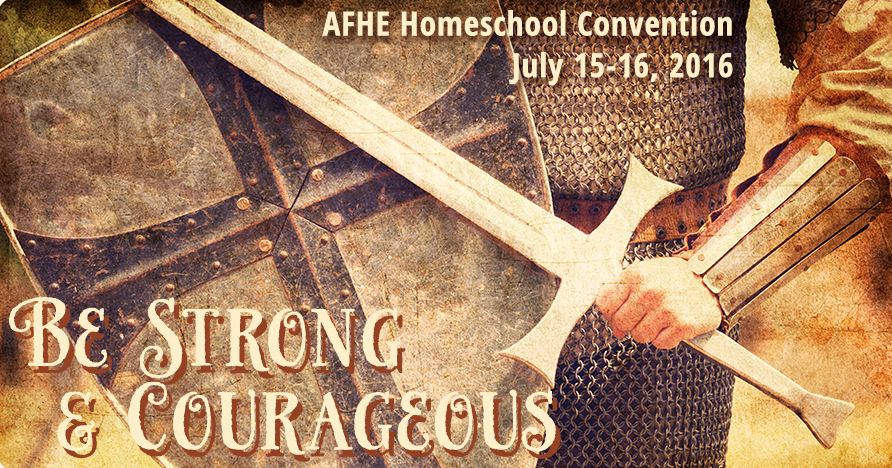 If you haven't heard of AFHE – they are Arizona Families for Home Education.  They are a non-profit organization whose purpose is to inspire, promote, preserve and support all homeschooling families in Arizona.
This year the convention theme is: BE STRONG & COURAGEOUS
Awesome line up of exhibitors, speakers and workshops as always!
If you're curious about homeschooling for high school or special needs they have a mini-conference on Thursday night, July 14th.
It was different being an exhibitor….. rather than just a homeschool parent wandering around the plethora of incredible vendor booths and laden with bags of information……. my wife did rather miss out on, well all….. of the speakers.  I think this year we'll consider buying the mp3's. However, on the flip side it was AWESOME just chatting with moms and dads about their homeschooling experiences – things they saw on the floor that seemed new and interesting etc.
Loved meeting you all – and eager to see some familiar faces again this summer. Stop by and say HI !! I bet we'll run another contest drawing…………. ;D
---
If we photographed your student at the 2015 AFHE convention but did not purchase your files yet – and now are sad that you didn't……. it's not too late! Or, if you're curious what the photos were like so you can prepare for this year – check them out. * Keep in mind however, these proofs were not retouched.  We retouch files that are purchased for families that want to print, share and enjoy the files.
2015 AFHE STUDENT PORTRAITS (last year)
Simply
contact us
 with your student's first name and last name.
Post-Convention price for files:
First student : $25 + 8.6% tax each
Siblings: $15 + 8.6% tax each