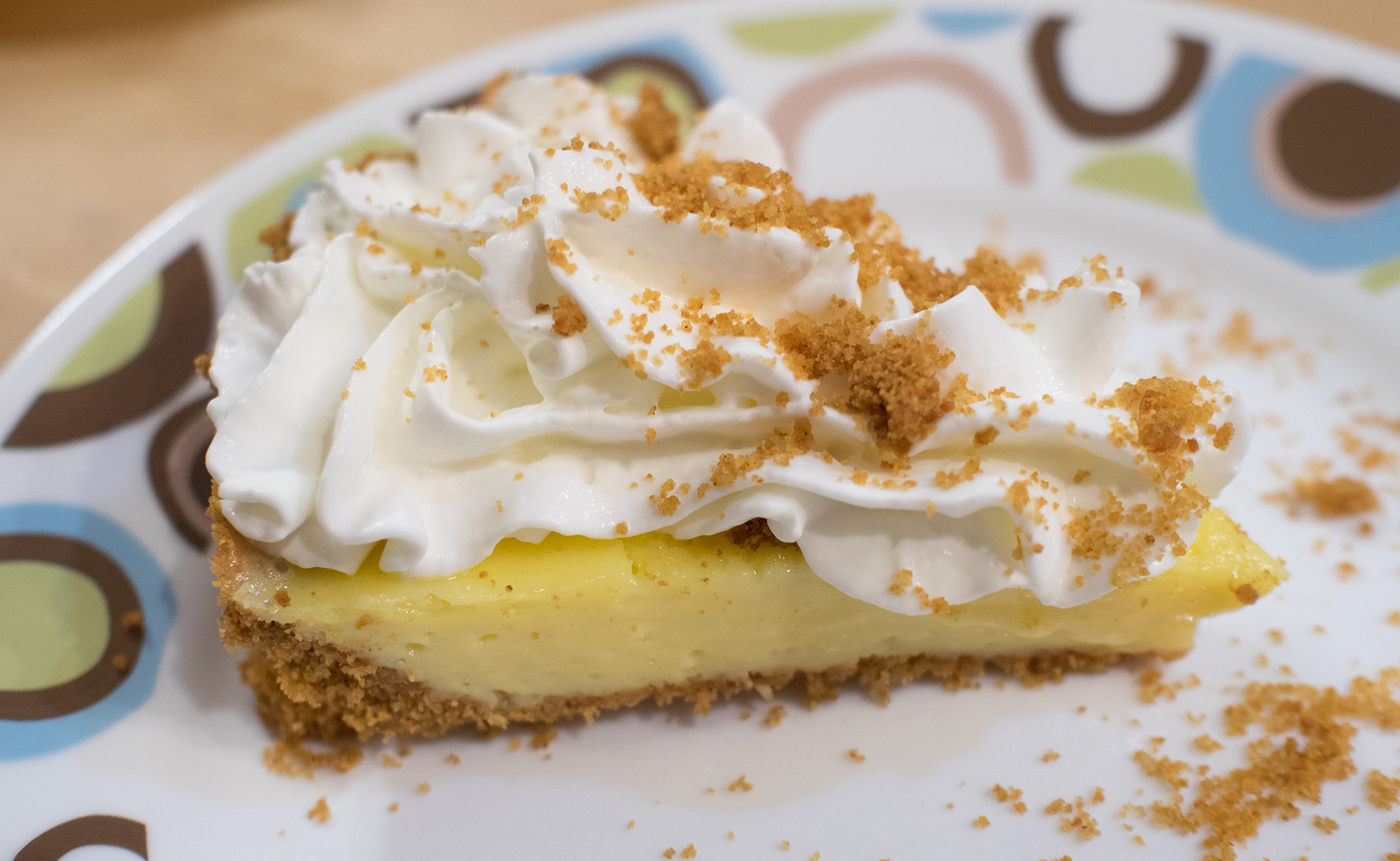 My wife made me my FAVORITE of all time desert … Key Lime Pie ! I can count on one hand the number of times she's made it… so I cherish it when one is made. Our recipe of choice is from Martha Stewart with a minor adaptation.
INGREDIENTS
1 1/2 cups graham-cracker crumbs (crushed crackers via food processor OR rolling pin over a ziploc bag)


6 tablespoons unsalted butter, melted and cooled

5 tablespoons brown sugar (never white!)

1/2 cup freshly squeezed key-lime juice (best with key limes, but just as good with regular limes too if you can't find)

1 1/2 cups heavy cream, chilled OR whipped cream ready to squirt out in abundance


1 can (14 ounces) can sweetened condensed milk

4 large egg yolks
DIRECTIONS
Heat oven to 375 degrees. Combine graham-cracker crumbs, butter, and 3 tablespoons sugar in a medium bowl; mix well. Press into a 9-inch pie plate, and bake until lightly browned, about 12 minutes. Remove from oven, and transfer to a wire rack until completely cooled.
Lower oven to 325 degrees. In a medium bowl, gently whisk together condensed milk, egg yolks, Key lime juice, and zest. Pour into the prepared, cooled crust.
Return pie to oven, and bake until the center is set but still giggles a bit when the pan is nudged, 15 to 17 minutes. Let cool completely on a wire rack.
Shortly before serving, combine cream and remaining 2 tablespoons sugar in the bowl of an electric mixer fitted with a whisk attachment. Whisk on medium speed until soft peaks form, 2 to 3 minutes. Or pour on top ready made whipped cream.  Spoon over cooled pie. Serve immediately.